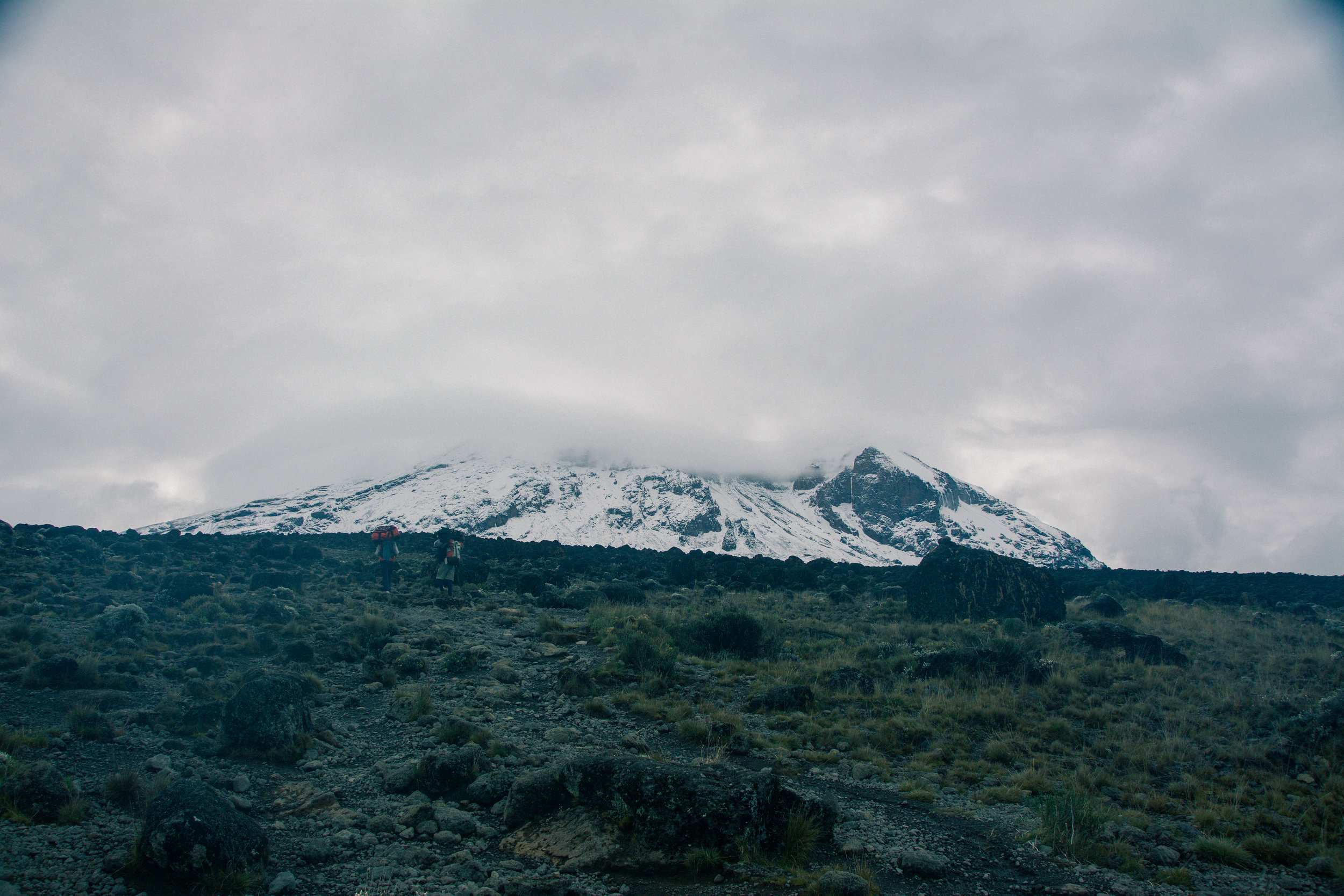 Get Trekking
Join MAD's award-winning trekking partner on a breathtaking hike and safari that will enrich your life and make a difference in the lives of vulnerable youth.
Reaching the summit of Kilimanjaro is a once in a lifetime achievement you'll cherish forever! The Machame Route is a seven day hike and is one of the most popular routes on Kilimanjaro. It is done over 7 days, so acclimatization is easier, and the success rate is fairly high. It is recommended for physically fit people with some hiking experience.
Get to know the children you will be hiking for.
Optional Safari Add On: To Lake Manyara and Ngorongoro Crater (details below).
Expedition Details
Please read the following information on what to expect from your expedition.
If you have any questions make sure to visit our contact page.
+ Trip Itnerary
DAY 1: Kilimanjaro orientation with guide.
DAYS 2-7: Kilimanjaro Machame Trek
DAY 8: Overnight at Make A Difference guest house. Transfer to airport by MAD or optional add on.
Recommended add on days 9-10: 2-day optional safari to Lake Manyara and Ngorongoro Crater
Climbing Kilimanjaro, we suggest reading: Beyond Mountaintop
+ Cost of Expedition
Early Bird Special: Register and pay for your trip 60 days before your hike and pay $2,845 (US)/person $250 less than the regular price (price contingent on 4 or more people and are subject to change). Use promo code: KILI when you register and pay deposit to receive discount.
Regular Price: Register and pay after May 1, 2019 and cost is $3,095 (US)/person (price contingent on 4 or more people and are subject to change).
*Recommended add on 2-day safari: $545 (US)/person (minimum of 6 people needed, price goes up if less than 6 people).
Find out if you're eligible for a Charity Climb Rewards discount.
Before you leave on your journey, consider purchasing a MAD hat or bag and help educate a child. Shop and Make a Difference
*Fundraising is REQUIRED (see Fundraising)
Included in expedition price:
24 Hour security & assistance
Swahili & cultural lessons
Time with the children at their school
4 nights at Make A Difference's volunteer guest house
7 days/6 nights hiking and camping with tents with climbing staff on Kilimanjaro.
All meals except lunch and dinner at Moshi hotel
All transport
Not Included in expedition price:
International flight and tips
Lunch and dinner at hotel in Moshi
Personal hiking gear (sleeping bag, day pack, etc.)
Fundraising goal
+ Fundraising Details
Fundraising Requirement: $1,200 Total
Breakdown of Fudraising Goal: $1,000 for our education endowment which goes directly to the kids and $200 towards your costs with MAD (food, airport drop off, accommodation, transport, and driver).
An easy way to ask for support of your MAD fundraising trip is by setting up a fundraising page. It's a great way to spread the word that you are making a difference and keep track of your donations.
+ Travel Insurance
To ensure that your time with MAD is enjoyable and free from worries, MAD has made travel insurance compulsory for all programs and events. Without limitation, MAD is not responsible for any injury, damage, loss of property or delays during your stay. Dates and fundraising minimums are subject to change. Please confirm with us before you purchase your flight. *Travel insurance is mandatory.
Step 1
Register and pay your initial fundraising deposit of $250.
Your fundraising deposit is refundable up to 24 hours. This money goes directly to Make A Difference to support the children we help.
Step 2
Reserve your spot by paying your $400 trip deposit.
This deposit goes to the travel company we work with and ensures a spot is saved for you on the trip. The $400 goes toward your total trip cost.
Step 3
Pay your remaining balances. You will need to enter two separate payments using the button below. One is the remaining balance owed for your trip and the other is your fundraising balance. Both are due 60 days before your trip.
Attach matching funds documents when you pay.